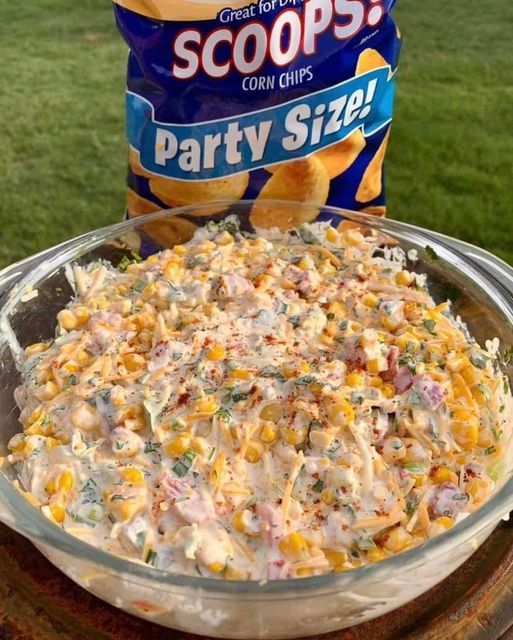 Creamy Mexican Corn Dip Recipe
Ingredients:
2 cans Mexicorn
1 can Rotel (regular or hot)
2 cups shredded cheddar cheese
8 green onions, sliced
1 cup mayonnaise
8 oz sour cream
1 bunch fresh cilantro
Instructions:
In a large mixing bowl, combine Mexicorn and Rotel.
Add shredded cheddar cheese and sliced green onions to the mixture.
Incorporate mayonnaise and sour cream, ensuring even distribution.
Finely chop the fresh cilantro and fold it into the mixture for a burst of flavor.
Transfer the creamy mixture into a serving dish, spreading it out evenly.
Sprinkle an extra layer of shredded cheese on top for an irresistible finishing touch.
Serve with your favorite tortilla chips and enjoy this delightful Creamy Mexican Corn Dip!