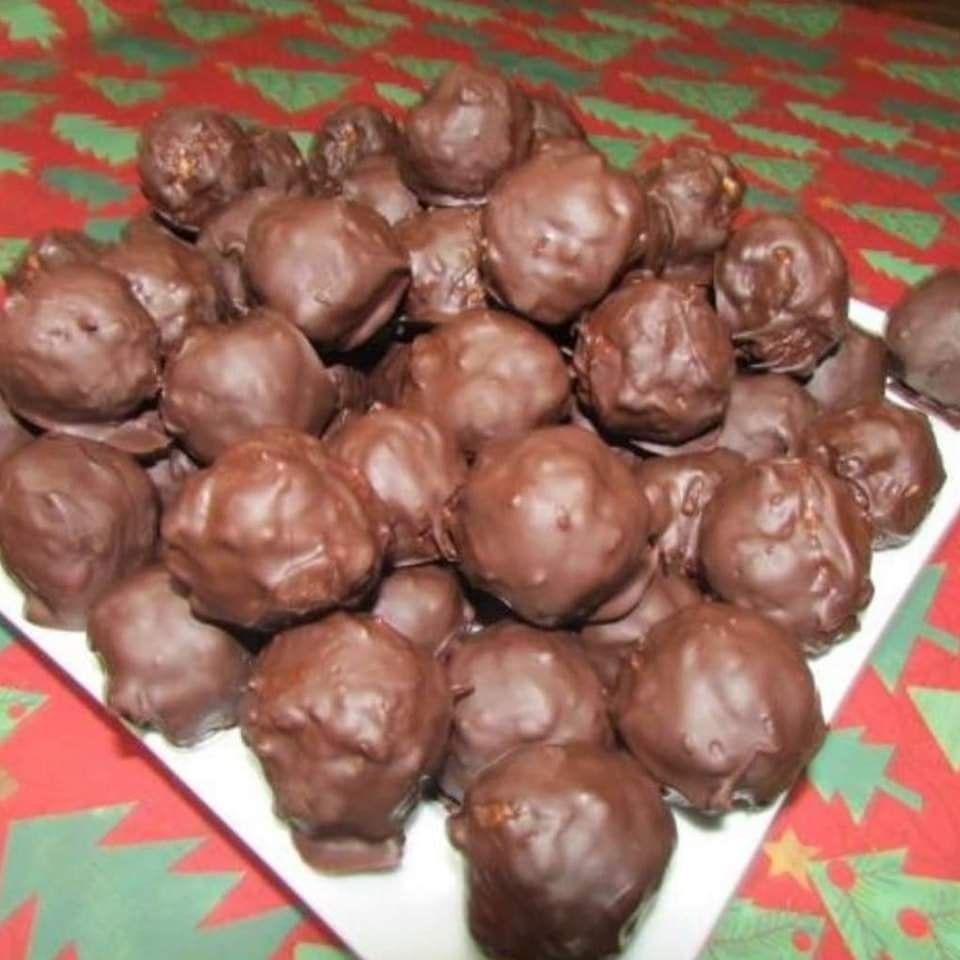 Chocolate Rice Krispie Balls are bite-sized treats made by mixing Rice Krispies cereal with melted chocolate. They're chilled until firm, creating a crunchy, chocolaty snack. Additional ingredients like peanut butter, nuts, or coconut can be added for extra flavor and texture. They're popular during holidays like Christmas and are a fun treat to make.
Ingredients:
1/2 cup peanut butter
3 tablespoons soft butter
1 teaspoon vanilla extract
1 cup Rice Krispies cereal
1/2 cup chopped pecans
1 cup shredded coconut
1 package chocolate chips
1 square sweet chocolate
Instructions:
In a mixing bowl, combine peanut butter, soft butter, and vanilla extract.
Add in Rice Krispies, chopped pecans, and shredded coconut. Mix until well combined.
Cover the mixture and refrigerate for at least 30 minutes to firm it up.
After chilling, shape the mixture into small balls and return them to the fridge. Allow them to chill for at least an additional hour.
In a double boiler over low heat, melt the chocolate chips and sweet chocolate together, stirring gently until smooth and creamy.
Using a fork, carefully dip each chilled peanut butter ball into the melted chocolate mixture, ensuring it's evenly coated.
Place the coated balls on parchment paper and refrigerate until the chocolate hardens.
Once set, store in an airtight container in the fridge. These treats also freeze well.
Note: These delectable treats are always a hit during the holiday season! You can prepare the balls ahead of time and refrigerate them overnight, or even freeze them before dipping in chocolate for a delightful treat anytime.