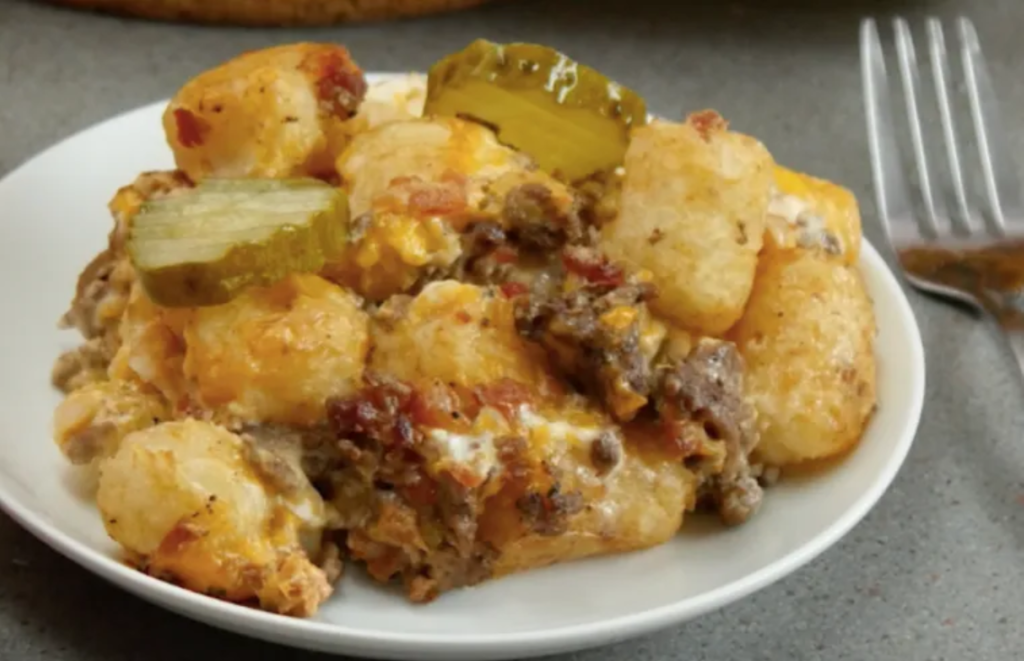 This recipe is great to dine out, regardless of whether we're getting expensive food or setting a bit of time to eat out at a neighborhood restaurant. The taste is out of this world; the bacon, meat, and delicious cheese! And hh my god, the cheddar cheese is very YUMMY.
Ingredients :
1 ½ pounds ground beef
1 (3-ounce) package real bacon bits
2 cups Cheddar cheese, shredded
1 (32-ounce) package frozen tater tots
1 (10.75-ounce) can condensed cheddar cheese soup
2 cups sour cream
Bread and butter pickles, for topping
Directions :
Preheat the oven to 350 degrees. Set up a 9 × 13 preparing dish with a nonstick spray.
In a large bowl, brown-colored ground-hamburger, drain the oil.
Blend hamburger, bacon, cheddar, potato tots, cheddar soup, and sour cream in a large blending bowl until all around is mixed together.
Spread blend into the heating dish, at that point prepare for 45-50 minutes, or until bubbly.
Once completed, serve with pickles.